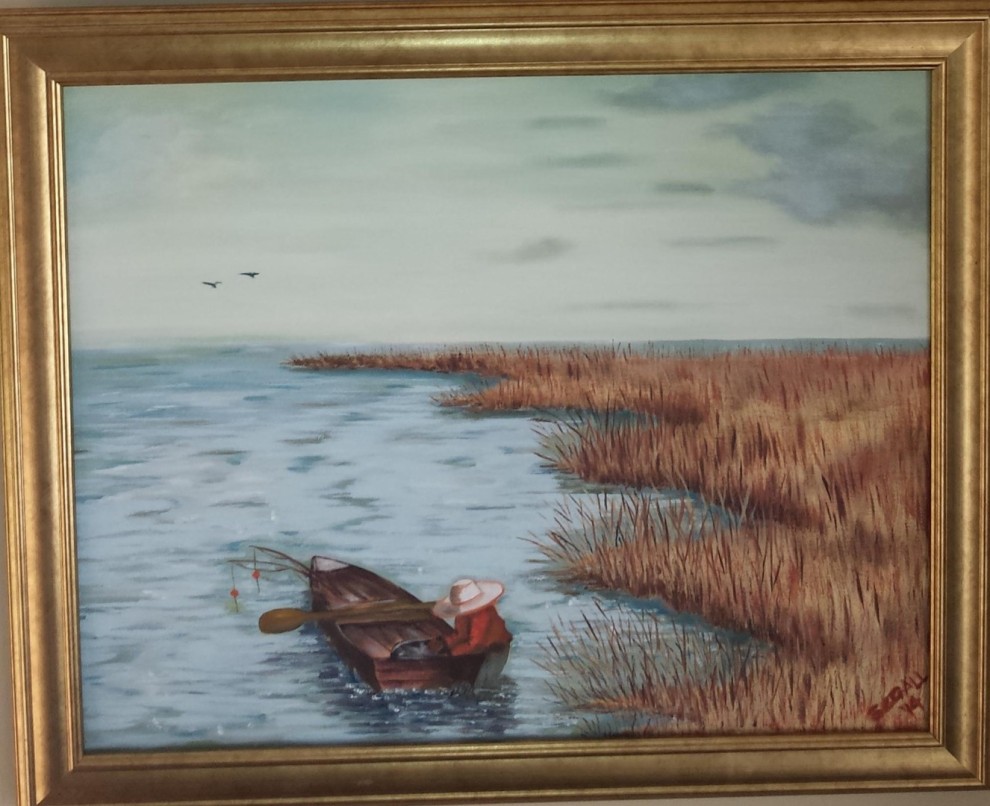 Robert Segall is a Savannah native and has been involved in various aspects of art all of his life. In the past 10 years, he has devoted his efforts to oil painting. He is largely self-taught, but has studied with Telfair and Jepson art instructor Carl Fugerousse, Savannah artist Zola Delburn, and Charlotte Segall, his niece and an honor graduate of Savannah College of Art and Design.
His subject matter varies widely, from Savannah land and seascapes to portraits, still life and famous jazz musicians. He has also been commissioned for architectural renderings. His love of Savannah and its surrounding waterways is evident in many of his works, as are the images he's created of the jazz music and musicians to whom he owes so much of his inspiration.
His work has been displayed at the Telfair Art Fair, as well as the Horizon Gallery, Soho Gallery and Café, Dimensions Gallery, The First City Club, Savannah Art Works, Pace Lighting, and Nadeau Furnishings. He has had several solo shows, a number of Savannah Art Association group exhibitions, and has had a number of his jazz portraits featured at the 18th Annual Black Heritage Festival.
For Robert, art is that joyous marriage of one's visualization and one's imagination, and for the artist, there can be no greater union.